Ben's Balloon Team takes flight!
Ben has been taking in the early morning fresh air.
Up up up and away in his beautiful balloon.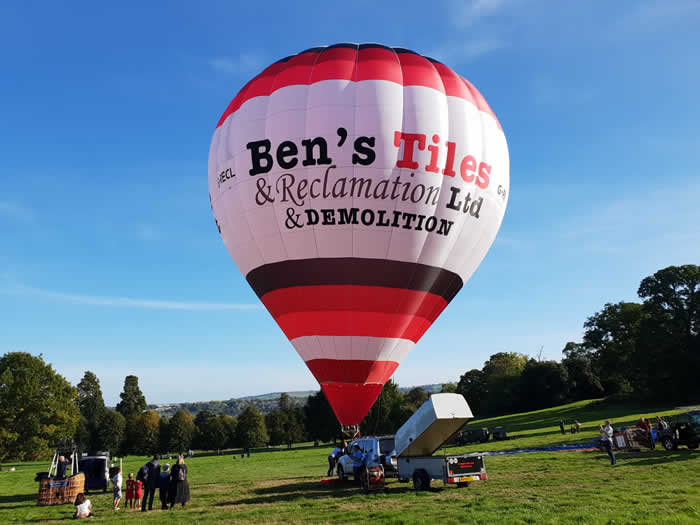 Where Next?
Ben's Balloon will be at Silverstone for the Formula 1 Grand Prix.
Fun Balloon Facts
Richard Branson (UK) with his pilot Per Lindstrand were the first to cross the Atlantic in hot-air balloon (in the 'Virgin Pacific Flyer'), from July 2-3, 1987. They ascended from Sugarloaf, Maine, USA and covered the distance of 4947 kilometers (3075 miles), to Limavady, Co. Londonderry in 31 hrs 41 mins.